The Atlanta shootings were the first public US mass-murder attack in almost a year
The United States was given much needed reprieve from public shooting attacks last year owing to the Coronavirus pandemic leading to public gatherings being banned and stay-at-home orders being put into place. Domestic mass-murders however still remained. Nonetheless, incidents of firearm mass-murders were still down significantly on the previous year.
2021 however looks to be a mixed bag. With mass-vaccinations taking place across the country and with businesses and venues beginning to reopen this could lead to far more opportunities to carry out a public assault. However, given that 2020 was such a quiet year in comparison and given that public mass-murders are statistically very rare there is still optimism within the country that mass-murders will continue to decline.
The map below shows the locations of each firearm mass-murder.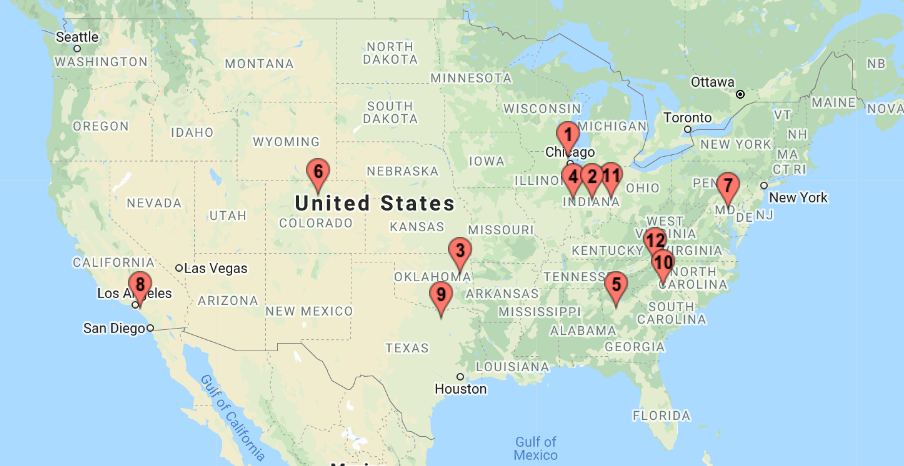 Firearm mass-murders in the US mapped for 2021
In addition to the above mass-shooting incidents, a man is wanted in connection with 4 deaths in Albuquerque where four dismembered bodies were found in the trunk of a car.
As of the last incident (on April 29th) there has been THIRTEEN mass-murders in the United States in 2021, leading to 69 deaths and 14 injuries, an average of one every 10 days.