October 1st 2019
Understandably, much is made of the worst Islamic jihadist terrorist attacks to hit a nation (such as 9/11 in the USA, or the November 2015 Paris attacks in France) and the consequences they may bring across the country or the world. Large-scale mass-casualty attacks receive extensive media coverage whilst smaller less successful assaults garner far less and sometimes barely any real recognition at all. Given that unsuccessful attacks often go largely unnoticed it can appear that terrorist attempts are consistently and almost inevitably successful in killing or injuring a significant number of people.
This is not the case, as numerous "attempts" by Islamic State supporters have amounted to only fractional damage, if any damage at all. Despite various attacks by ISIS sympathisers being carefully plotted and mercilessly executed, they have in the end resulted in almost non-existent damage. Here is five times that terrorist attacks carried out by ISIS supporters failed... badly.
Brussels Central Station Bombing Attempt (21st June 2017)
During an attempted bombing at Brussels Central train station, a 36 year old Moroccan national carried a suitcase containing nails and gas bottles as part of a home-made improvised explosive device. The perpetrator moved to the stations departure hall and gained a close proximity to a group of 10 people at which point his suitcase created a minor explosion before the perpetrator fled. The suitcase caused a second slightly bigger explosion however this was not enough to inflict injury as the targeted group had since moved to safety. The perpetrator himself charged at an armed soldier and was shot dead. Despite the effort failing, ISIS still claimed responsibility. Nobody else died, nobody else was injured. He tried.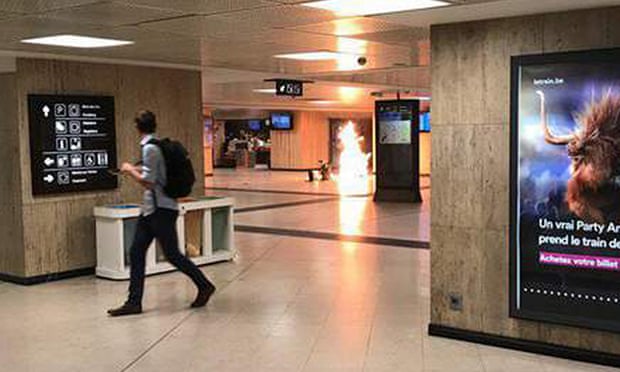 January 2016 Paris Police Station Attempt (January 7th 2016)
In early 2016, a Tunisian native wearing a fake suicide belt and carrying a meat cleaver attacked a Parisian police station, shouting "Allahu Akbar" before being shot dead by police having ignored their orders to stop. The attempt took place exactly a year after the attack on the offices of the Charlie Hebdo satirical magazine, that of which led to 12 deaths, and the police found a written note in the Tunisians pocket that contained an ISIS flag as well as a pledge of allegiance to the group. Nobody else was killed, nobody else was injured.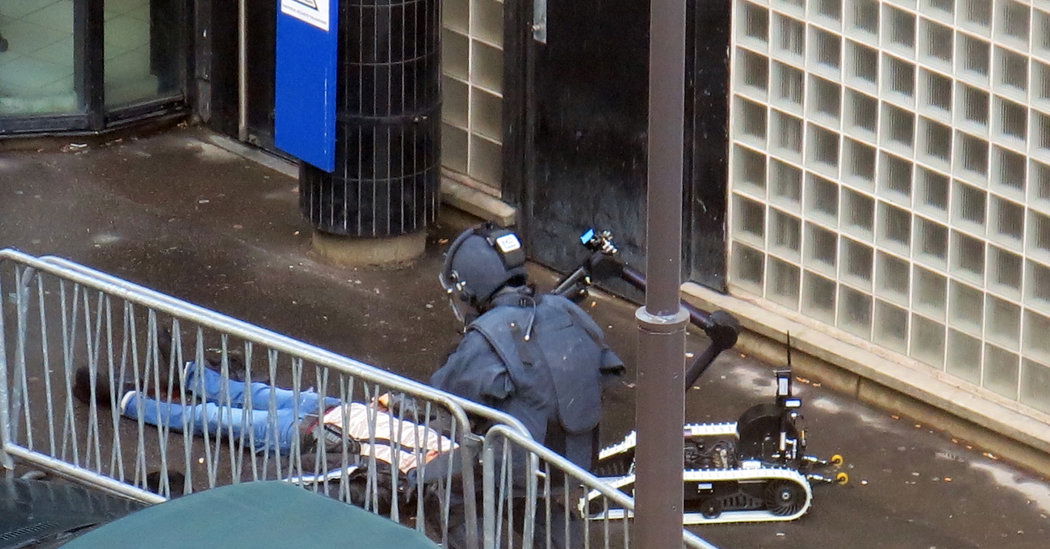 2016 Notre-Dame Bombing Attempt. (4th September 2016)
In September 2016, a jihadist terror cell led by 19 year old Ines Madani plotted to detonate a car-bomb near the Notre-Dame de Paris Cathedral. Having filled a Peugeot with 6 gas cannisters, three bottles of diesel, and a lit cigarette, two women of the cell allegedly attempted to detonate the vehicle however they fled upon seeing a man they believed to be a plain-clothes police officer. The car did not detonate and security forces moved quickly to neutralise the potential explosive. As a result nobody was killed and nobody was injured. The cell plotted a further attack which was believed to have targeted the Gare de Lyon train station in Paris however they were intercepted by French police before this could come to fruition. In mid-April 2019, Ines Madani was jailed for 8 years for trying to encourage potential ISIS recruits to participate in attacks against France between March 2015 and June 2016 (France24), whilst her trial regarding the attempted bombing itself begins in September 2019.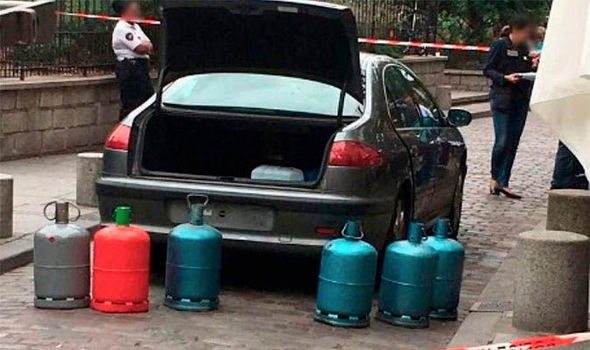 Champs-Elysees Vehicle Ramming And Bombing Attempt (19th June 2017)
In mid-June 2017 police again were the targets of an Islamic jihadist attack, this time against a vehicular convoy in the Champs Elysees area. A lone attacker driving a Renault Megane containing handguns, an assault rifle, and a gas canister rammed the convoy, striking the front vehicle. After this the perpetrators car began to burn due to his own explosive having detonated, causing the car to fill with toxic orange fumes. The perpetrator was slowly killed by his own improved explosive. Nobody else was killed, nobody else was injured. The perpetrator pledged his support for ISIS in a letter that was left in the vehicle and almost a month later ISIS claimed responsibility for the attempt.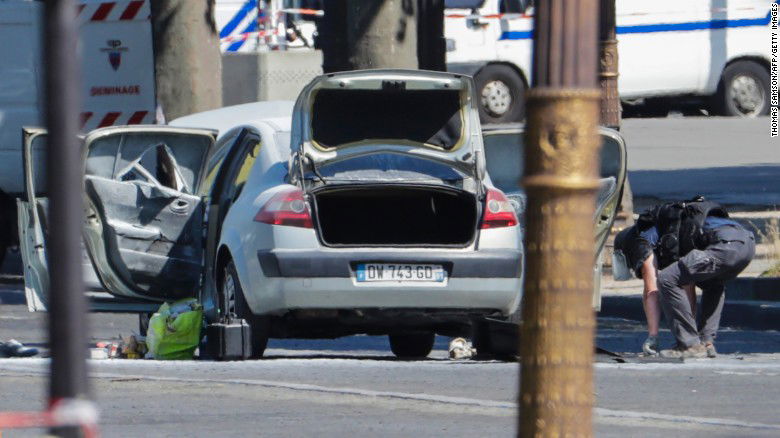 New York Port Authority Subway Bombing (December 11th 2017)
On the morning of December 11th 2017, a lone suicide-bomber detonated a poorly crafted home-made explosive strapped to his chest inside a passageway of the Port Authority subway station of New York City. Having filled his explosive with sugar and Christmas tree lights, the device barely detonated; not enough to properly injure the attacker, but enough to neutralise his own threat. The perpetrator allegedly followed ISIS online, read Inspire magazine, and is believed to have told police he "did it for Islamic State". No-one was killed in the bombing, not even the perpetrator who had the explosive strapped to him, although three people suffered ringing ears and headaches due to the noise of the attempted blast.